ESCAPULARY COPACABANA SIDEWALK WITH CHRIST SILVER
ESCAPULARY COPACABANA SIDEWALK WITH CHRIST SILVER 925
We have prepared a collection of scapulars totally inspired by the wonderful city.
With five icons that are the symbols of the city of Rio de Janeiro, all in 750 gold and white gold 750 and silver 925.
This collection is unlike anything you've ever seen. It is unique and exclusive to W.SEIGNEUR!
Medal and chain in Silver 925
W.SEIGNEUR signature on the back
The chain is 60cm
Plate with original Copacabana boardwalk design 15mm
Plaque with original Christ the Redeemer design 15mm
The 630mm total size of the scapular
Metal Warranty & Certificate

W.SEIGNEUR ADVANTAGES
Your purchase up to pay on the credit card
10% discount payment by PIX or bank transfer
We have FREE shipping to all Brazil on any purchase
- 12 MONTHS OF GUARANTEE-

COMES WITH YOUR JEWEL
Exclusive box W.SEIGNEUR
Certificate of authenticity
Signed warranty
Clean magic flannel Ouro750 and Prata925
Special care card.

W.SEIGNEUR HANDMADE CONFECTION
Each jewel is individually made by our goldsmith.
As we do not have mass production, our production period is 10 to 13 working days after payment confirmation.
You can also pick up your jewelry at the store in IPANEMA after confirmation of production.

INTERNATIONAL shipping consult by WhatsApp

VISIT OUR SHOWCASE IN IPANEMA
Concept & Design Store
Rua Visconde de Pirája 365B store 2

Scapular with a differentiated and exclusive design to W .SEIGNEUR brings these jewels thinking of all lovers of Rio de Janeiro!
Inspiration is what W.SEIGNEUR has the most! Our desire is to always seek novelty and quality for you.
The Copacabana boardwalk is one of the best-known symbols of Rio de Janeiro, the layout of the Boardwalk is based on that of Praça do Rocio in Lisbon, representing the meeting of the fresh waters of the Tagus with the Atlantic Ocean. The curvilinear style of the current boardwalk was only outlined from 1970 onwards with the increase of the sand strip and the widening of the waterfront lanes and with the work of Burle Marx. He kept the original design but increased the curves.
Carteira virtual
Cartões de crédito
1 payment total:
$72.06 USD
with all cards.
Or pay in
1

installment

of

$72.06 USD

without interest

Total

$72.06 USD

2

installments

of

$36.03 USD

without interest

Total

$72.06 USD

3

installments

of

$24.02 USD

without interest

Total

$72.06 USD

4

installments

of

$18.02 USD

without interest

Total

$72.06 USD

5

installments

of

$14.41 USD

without interest

Total

$72.06 USD

6

installments

of

$12.01 USD

without interest

Total

$72.06 USD

7

installments

of

$10.29 USD

without interest

Total

$72.06 USD

8

installments

of

$9.01 USD

without interest

Total

$72.06 USD

9

installments

of

$8.01 USD

without interest

Total

$72.06 USD

10

installments

of

$7.21 USD

without interest

Total

$72.06 USD

11

installments

of

$6.55 USD

without interest

Total

$72.06 USD

12

installments

of

$6.01 USD

without interest

Total

$72.06 USD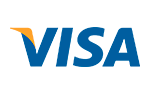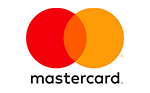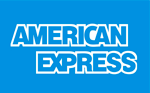 Contact us
Largo São Francisco de Paula 26 sala 422